The major trends in communicating consumer electronics
Consumer electronics is a fast-changing industry with hypersensitive consumers. Communicators must understand the industry trends and the needs of consumers and media at the same time. Not an easy job…Rhodri Harries Managing Director of London based consumer electronics specialist communication agency Kaizo gives us valuable insight.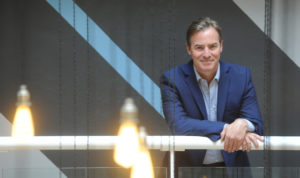 What are the most important trends in consumer electronics communication these days?
The big change is how connected technologies are now providing a great deal more partner led activity. Whether its a Google Home or Amazon Alexa feature integration into new emerging technologies, such as our smart location client Tile, or other gadgets and devices, consumers now expect more features from the technology they use on a day-to-day basis and more integration as standard. This is opening up a whole new segment of products.
Which are the major challenges in the communication activities in this industry?
Trying to balance the continued critical role that media can play in selling and making popular products, with the call, in every brief we receive, to work with more influencers. The last few years has seen an explosion of this group; from the actual number of people setting themselves up as 'influencers', to agencies and platforms that have over commercialized this group. This has grown to such an extent that caution is required to separate those that will have an actual influence (and there are many) to those that are a simple pay-for-play option that will not achieve anything for a brand. That is where we come in to help brands develop the most effective plans.
What are the most important platforms for consumer electonics communicaton? (printed or electronic traditional media vs blogs/vlogs or social media
Media isn't really traditional any more. A titles reach and impact on an audience is as much about how content is extended through social as much as it is about who might buy a physical copy (a number which gets smaller every year), we still see the that media has the most cost effective impact for many brands. Of course for some brands that target an under 25 audience, influencers are the most effective channel, but it requires the right sort of investment to make this work – whether money, or trips or experiences.
Is press release still a relevant means of communication in this sector
Well, you still have to tell people about your news in an effective way, so the content  in a release (what, when, why, where etc.) is still important, and media will ask for this. But of course, this could be delivered as, or to support, a blog, an image, a post, a video – whatever is right.
 What means of communication works best
See above, it really depends on the audience, the brand and the product – nothing works in isolation. We expect to see news on our streams, recommendations from those we trust, something visual to draw us in, something entertaining to engage us, so its getting the mix right that matters.
Who are/has been your major clients in consumer electronics you are most proud of?
All of them who have seen success, generated sales, grown, extended their range, built their brand. Retained and project brands we've worked with in the last year include; Tile, Parrot, Sphero, House of Marley, Jam Audio, Sol Republic, UBTECH, Aircharge, ROLI, D-Link, Homedics, Airbubbl.
You are a seasoned professional. What are the major changes in our industry you have seen in your career?
Well… I began my career pre internet, only had email when I joined my second role, only had a mobile five years in, only could receive emails on mobile (Blackberry of course) eight years in… Oh and then along came Facebook, Youtube, Iphone, Instagram, Linkedin etc. Too many changes to mention them all…
Most of the companies in Hungary use influencers, vloggers, some even build whole campaigns around them. What are the trends in the UK?
They are critical and we see that here; it depends on the brand and the budget how central they are, but they are a part of most consumer tech brands media and earned media plans. I would say there is so much overhype and misreading of data that I think many brands need to be more structured in their planning.
Has video content played down press releases and written content?
No, they are complimentary. There will never be a time when you don't have to tell someone the story, but sometimes and for some brands this is brought to life better with video. Mostly I think the video is still more of a creative asset to illustrate an idea than the simple key message.
Rhodri spent ten years on the Board of a top ten global WPP agency before joining Kaizo in 2007 and subsequently leading an MBO of the business in 2011. Like all the Directors, his biggest role is client facing, leading campaigns, advising on initiatives and generally helping brands achieve their ambitions.

He has worked with global blue chip corporates, award-winning consumer brands and Government agencies on UK and international assignments. Client experience includes Tile, Avast, Parrot, Fitbit, Crucial.com, Cisco, Sharp, Sphero and Unilever.

Kaizo is an independent PR and digital communications agency that creates and converts opportunities, opinions and sales for business and consumer brands. We work with big brands and brands with big ambitions – helping them grow, inform, sell, lead debate and maintain and enhance reputation. The business is headquartered in London with fees of £3.2 million, and is also ranked in the top 15 Tech PR agencies in the UK. We service clients in Technology, Health and Wellbeing, Consumer Technology and Science sectors. Our technology experience is extensive and extends across Enterprise, Cloud, SaaS, Security, Storage and Hardware sectors. Clients we serve and have served include NetSuite, Pure Storage, Avast, Sharp, D-Link, BlackLine and CA Technologies. Health clients and experience includes Johnson & Johnson, Coffee & Health, Gilead, Elsevier, Mayo Clinic and Fitbit.
Kaizo is a partner at Worldcom PR Group.